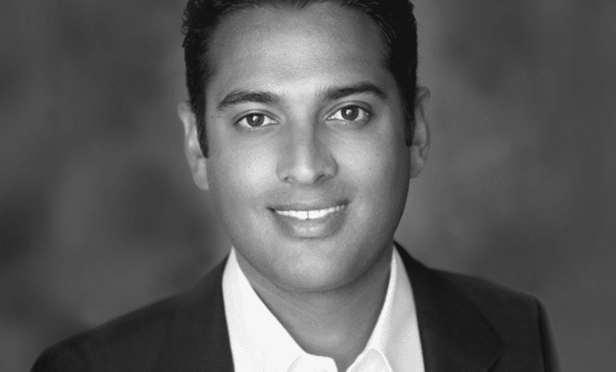 The demand for industrial space in Southern California is continuing to exceed the construction pipeline. In the Central L.A. markets, there is roughly 1 million square feet of industrial space under construction, and it will likely not be enough to deter occupancy and rental rate growth. Texas-based industrial developer Xebec is bullish that this trend has a long runway, and they are focused on growing a robust portfolio in the market to supply the demand. The firm has purchased 10 acres in the Mid-Counties submarket with plans to develop a 233,789-square-foot last-mile logistics facility.
"E-commerce continues to be a major factor driving industrial development to record highs as e-commerce sales have increased by 16% year-over-year and now account for 9% of all U.S. retail sales." Jay Soni, EVP of acquisitions at Xebec, tells GlobeSt.com. "The success of the Los Angeles market is largely attributed to the dense population and amount of goods coming through the Los Angeles International Airport and the Los Angeles and Long Beach Port Complex, which is a key part of our development strategy. We are singularly focused on developing and redeveloping industrial facilities integral to the modern global logistics supply chain, and providing access to qualified investors seeking to capitalize on an investment opportunity in institutional-quality real estate."
While Xebec has been a developer in Southern California for decades, it is increasing its activity in the market because of this trend and growing demand. Of course, they aren't the only player in the market. Every developer and investor is looking for industrial opportunities and ways to supply the demand. "Through the years we have seen an abundance of opportunities and have learned how to find smart investments when there was seemingly a lack of opportunities," Soni says. "One way we've kept up with demand and continued to increase our presence is by successfully assessing, acquiring and redeveloping sites with environmental and geotechnical challenges. Our team has vast experience with solving these challenges, and in turn making our investors more comfortable with these types of opportunities."
Focusing on challenged sites has been proven to be a successful strategy both in curbing competition and bringing much needed supply to the market. "California is home to almost 90,000 Brownfields," says Soni. "Without the right development team, these sites are not being redeveloped, market demand isn't being met and the environmental situation isn't being improved. We believe Brownfields can—and should—be redeveloped, and currently have several sites in various stages of clean up and development throughout Los Angeles. Without our expertise, these sites otherwise may not have been acquired, cleaned up, put back into use while also helping to ease Los Angeles's demand for infill/last mile facilities."
With ecommerce driving the activity, it is no surprise that Xebec is planning to build a third-party logistics center. It will feature 36-foot clear heights, ESFR sprinklers and 270 parking spaces. "We believe that this redeveloped site will become a last-mile facility for an e-commerce user. With 36-foot clear heights and a larger yard, this new building will be one of the best buildings in the Mid-Counties Market at the time of its completion. Based on the independent third-party market research we've seen, the vacancy in this type and size of building in the region is currently less than 1%," says Soni. "To our knowledge, there are no other properties scheduled to come online any time soon of this size in the area, which we believe will create high tenant demand when this building is complete." The project will deliver in early 2020.